The White Helmets: Line of Battle
is a relation map around the Syrian civil defense organization –  The White Helmets.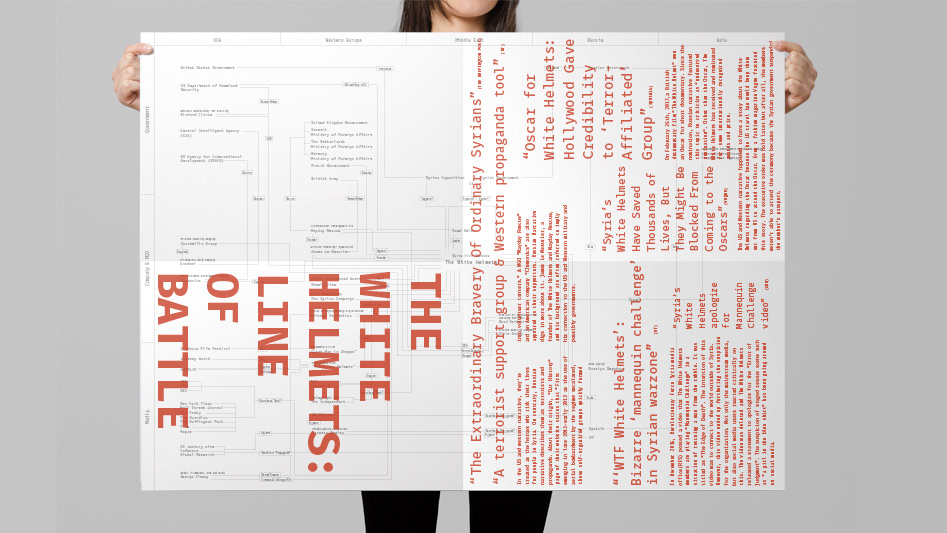 The White Helmets works with the motto –  
"We act neutrally and impartially for all Syrians". 
However, the US and Western narrative media and the Russian narrative media describe them completely opposite ways. 
It now seems like the organization turned into a material for the media battle about the Syrian war between the US&West and Russia. 
What is the origin of the White Helmets? Who are behind them? Researching about these questions revealed that there are many "players" that are related to the White Helmets.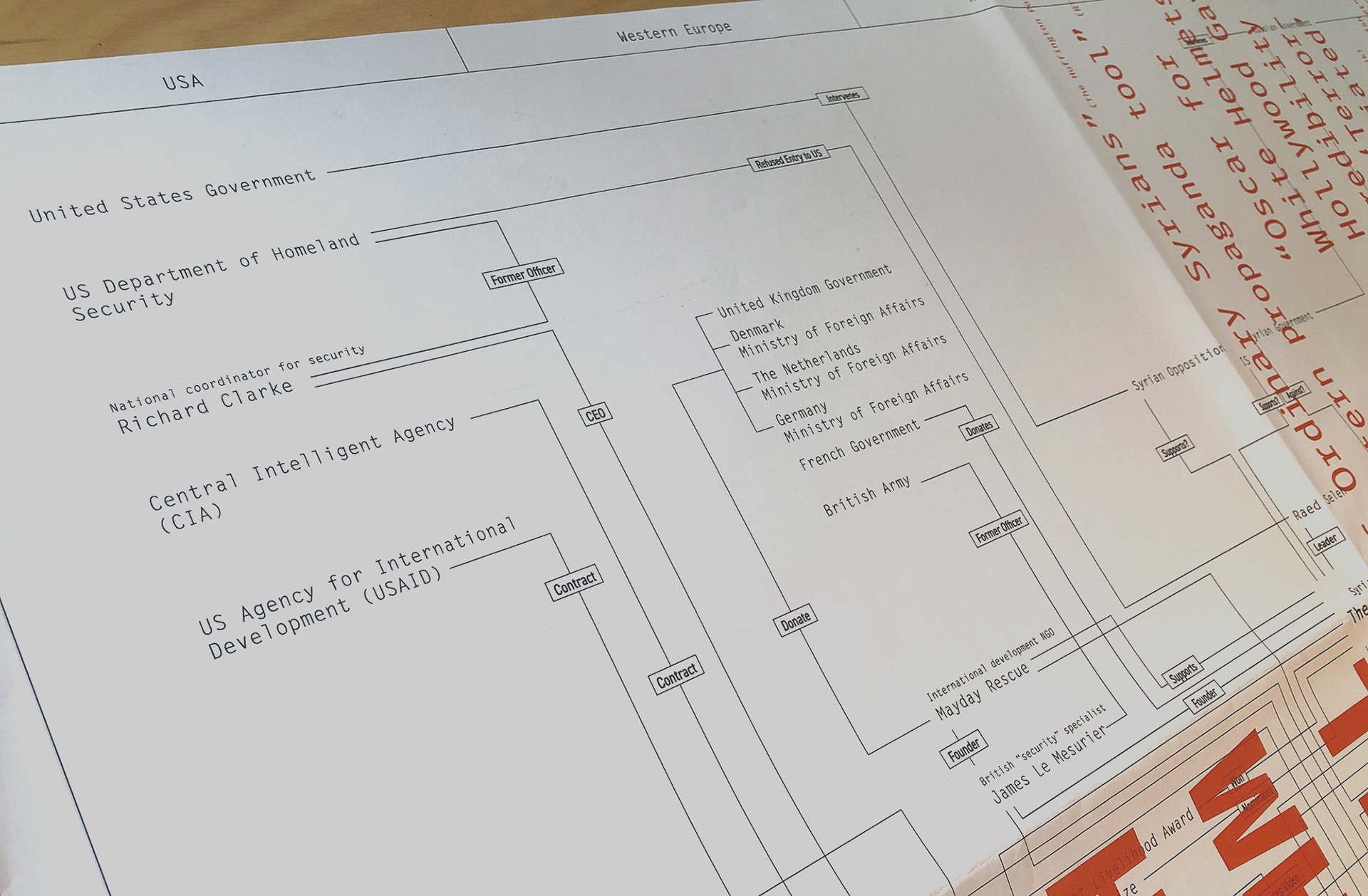 By using systematic diagram,
The White Helmets: Line of Battle
 expresses how much of the "players" are involved in this battle and how they are related. The powerful visual created by the collections of thin lines and the dynamic typography use represent the power of  two big countries that confront through The White Helmets.