The Road to Polio-Free World is a parallax website that tells story about the polio eradication to raise awareness of the importance of the polio vaccination.
In 2014-2015, the World Health Organization (WHO) spent 23% of their entire budget for polio eradication program. Compare to the other programs, it's a lot for just one program. What is going on with polio? 
Through the research, I get to know that the importance of vaccination and I encountered an unexpected fact about an obstacle for the polio-free world – Terrorism.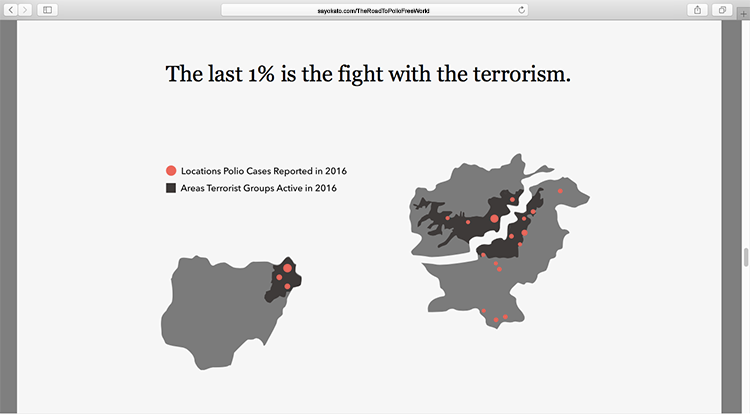 In order to raise awareness about importance of vaccination, I made the website that tells the story how terrorism is related to eradicating polio disease to bring more impact on this issue. The story is structured by the current situation, the obstacles and importance of vaccination. The website features scrolling visual effects to enhance the info graphics and to tell the story more effectively.