Observing the Opacity
is an animated map that shows the windows on each building on a path in Eindhoven with its "opacity"
The windows in the Netherlands are big. While I understand there are a lot of benefits from it, I also wonder how much of people care about being seen-through at their home? When I walk on streets, I can see inside of houses on ground floor clearly. To answer this self-initiated question, I walked through one path in Eindhoven and collected data of "opacity" of the buildings.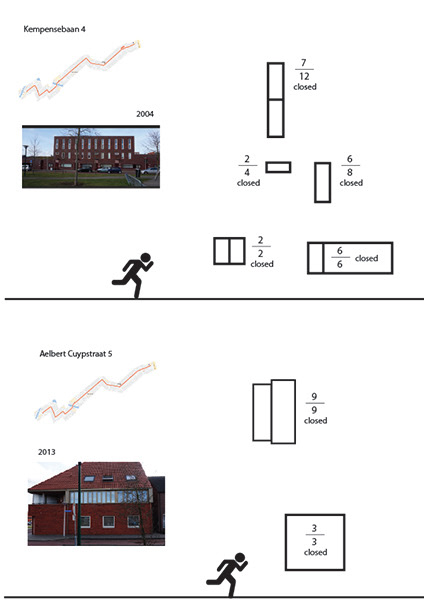 The "opacity" is shown by an animation of closing curtain. Also, the time period of the construction years are indicated by the colors. You might see the relationships between how old/new it is, how much of they are opened/closed and how the windows on a building look like... or not.