T
he Folk Art Collection of Elie and Viola Nadelman
is an exhibition held at the New-York Historical Society Museum.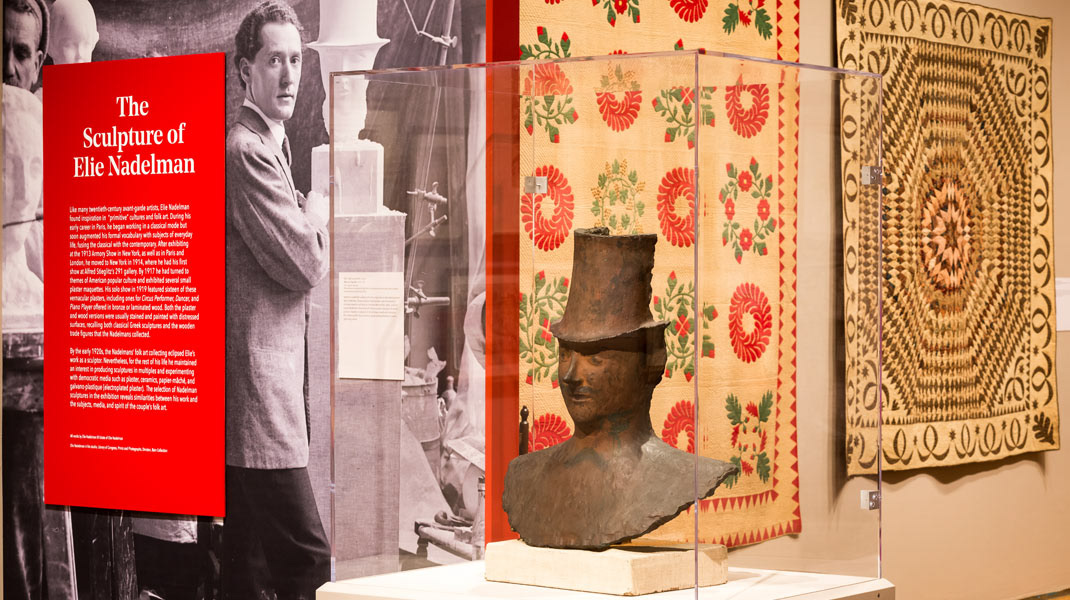 The avant-garde sculptor Elie Nadelman (1882-1946) is widely recognized for his elegant, modernist works. Less familiar is the pioneering folk art collection he established with his wife, an impressive trove of some 15,000 objects that was purchased by the New-York Historical Society in 1937. The Folk Art Collection of Elie and Viola Nadelman celebrates their extraordinary trove with the first major examination of the collection, showcasing more than 200 objects displayed to evoke the couple's groundbreaking Museum of Folk and Peasant Arts in Riverdale, NY. New-York Historical's holdings are exhibited alongside loans of key Nadelman sculptures to illuminate the intersection between folk art and modernism.
As a part of the design team, I mainly engaged in developing the exhibition identity, designing and executing environmental graphics, typesetting for the labels which follow the concept developed by art director and senior exhibition designer. Communicating with the production companies and giving directions for the installation were my tasks as well. The exhibition was featured by media such as New York Times and Wall Street Journal.